Thanks to some help from Disney, Marvel Entertainment has become a $4.2 billion dollar company with millions of loyal fans around the world. It seems like 2017 will be the best year yet for Marvel fans, as we will be treated with three movies and five new shows! What are these new movies/shows and when will they be released?
WARNING: This post contains spoilers, and may cause severe excitement.
Movies
Guardians of the Galaxy: Vol. 2 – May 5
"Guardians of the Galaxy" is not my personal favorite. I don't hate it, but I don't LOVE it either. Still, I recommend everyone sees this movie. It's funny, action-packed, and may have some hidden eggs relating to the next Avengers movie. It may not be my personal favorite, but it is a favorite of many. This will be the first movie premiere in Marvel's 2017 movie lineup, check out the trailer below.
Spider-Man: Homecoming – July 7
I have not been this excited about a Spider-Man movie since Spider-Man 2, starring Tobey Maguire. Some people are upset about the constant Spider-Man reboots. Before the first MCU movie (Iron Man, 2008) was released, Marvel Entertainment sold the Spider-Man rights to Sony Pictures. Since then we have seen two versions of Spider-Man in Tobey Maguire and Andrew Garfield. Sony Pictures is 100% to blame for putting a bad taste in fans mouths about the Spider-Man franchise. Luckily for us, we may not have to worry about our new Spidey going anywhere. Marvel Entertainment has negotiated with Sony Pictures to include Spider-Man in MCU to bring us this…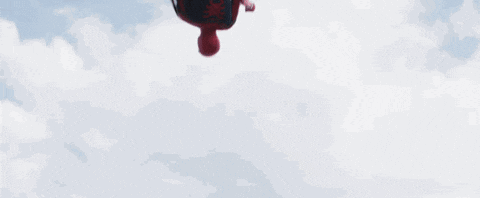 I loved the previous movies, but this is exactly how Spider-Man should have been portrayed to begin with. First off, do not pretend that Tobey and Andrew were too old for the role. Plus, with what we saw in "Captain America: Civil War," it seems that Tom Holland portrays Peter Parker just right. My only issue is how young Aunt May is, but beggars can't be choosers. Check out the homecoming trailer here:

Thor: Ragnorak – November 3
Last week Marvel released a statement revealing the plot of Thor: Ragnorak. According to the statement, we will see Thor imprisoned on the other side of the universe, without his hammer, and fighting to get back to Asgard to stop its destruction. The statement also mentioned a "deadly gladiatorial contest against the Incredible Hulk." Other than the statement that Marvel released last week and the "Doctor Strange" mid-credit scene, we literally know nothing about Thor: Ragnarok. It will be interesting to see how Thor was captured, because in the "Doctor Strange" mid-credit scene Thor was free as a bird. Not to mention, he was ON EARTH.
Thor: Ragnarok is officially the biggest mystery of 2017, very little has been revealed about the movie. We have not seen Thor in a Marvel movie since he disappeared at the end of Avengers: Age of Ultron, if we only knew he would disappear for three years…
No, Thor I don't play games.
Honestly, we'd be lucky if we receive any more details from Marvel about this movie before  Comic Con in July.
Shows
Legion – February 8 on FX
Legion's original comic book "birth story" is an interesting one. In the comics, Legion a.k.a David Charles Haller is the son of Charles Xavier and Gabrielle Heller. The two had an affair as Charles Xavier a.k.a Professor X was secretly using his powers to ease the pain of Holocaust survivors. Like father, like son David finds out he has several psychic abilities, including telepathy and telekinesis. Not so much like dad, David was diagnosed with schizophrenia at a young age. . This show looks like it will not disappoint:
Side note: Rumor has it, we can expect to see the beloved Charles Xavier on the new FX show. In October 2016, Entertainment Weekly reported that we will probably see James McAvoy OR Patrick Stewart on the show as Charles Xavier.
Iron Fist – March 17 on Netflix
Iron Fist a.k.a Danny Rand played by Finn Jones will make its debut in only two months. What can we expect from the new Netflix series? We know it will be connected to Marvel's "Daredevil," "Jessica Jones," and "Luke Cage" leading up to "The Defenders." In "Daredevil," Matt Murdock failed to defeat The Hand (a bad ass group of villains who clearly excelled in their Martial Arts classes). In the Comics, Iron Fist and The Hand are kind-of natural enemies. We may see Iron Fist pick up where Daredevil left off, in order to defeat The Hand. Iron Fist may fail to do it alone and we will see a continuation of Iron Fist and Daredevil vs. The Hand in "The Defenders." This is all speculation as the trailer just teases us with bits and pieces.
The Defenders – Summer 2017 on Netflix
My guess is when they announced, "Summer 2017" they really meant "right after Spider-Man, so we can talk about what ever went down in NYC thanks to him, but you will never see any Marvel movie character in a Netflix show because that is ridiculous."
The only taste of "The Defenders" we received was the voice of Stick in the trailer. Which kind of goes back to my theory of The Defenders having to defeat The Hand. If the name Stick doesn't ring a bell, he is the blind sensei who trained Matt Murdock and Elektra in the "Daredevil" series. You can check out "The Defenders" teaser trailer below, but let me warn you, there is not much to see here…
Inhumans – Fall 2017 on ABC
"Inhumans" was announced in October 2014, as a movie scheduled for a November 2018 release date. The movie was later bumped to 2019 and then removed from the MCU schedule entirely last year. Later, Marvel announced the "Inhumans" TV show will debut in IMAX theaters and will remain in theaters for two weeks. The remainder of the show will air on ABC. To fans it may seem that Marvel Studios has taken the "Inhumans" movie off the schedule entirely and replaced it with a TV show. That is not the case, according to MCU chief Kevin Feige, "it's a question of when" the movie will happen and not will the movie will happen. The movie will still happen, but the timing needs to be right.
The Punisher – November 2017
One reason I love Marvel, the company knows what the people want! Jon Bernthal delivered an exceptional performance in season 2 of "Daredevil" as The Punisher. Fans wanted to see more and Marvel delivered. In October, Marvel announced that the series will be air in 2017. According to hints from Netflix and reports from IMBD, the show will be released in November. Netflix already added a synopsis for the show to its catalog, which it usually does a year before a show is released.
Of all the Marvel Netflix series, I am the most excited about "The Punisher." Jon Bernthal has played The Punisher BEAUTIFULLY and I have been a fan of his since he played Shane on "The Walking Dead."
Final thoughts, Thor said it best…
We are all not worthy of the many blessings Marvel has bestowed upon us for 2017.
Which show and/or movie are you most excited to see? Share your thoughts in the comments below.